our breathtaking newsletter
Weekly gloriousness sent to your inbox.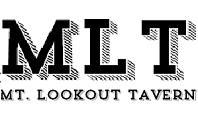 Tuesday, July 29th - 11:00 AM-11:00 PM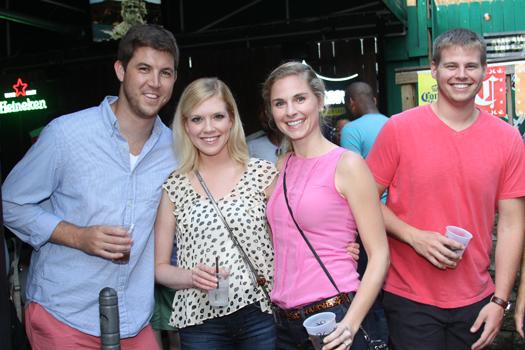 DERF Happy Hour
Friday, Aug 1 - 5:30PM-9:00PM
Paula Deen hired to cater Donald Sterling retirement dinner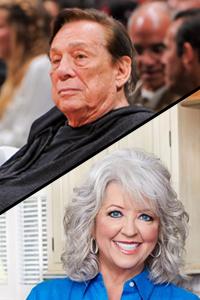 LOS ANGELES, CA - Donald Sterling has been making lavish plans for a retirement dinner following the release of taped racist remarks. The evening will feature a lavish banquet. Mr. Sterling has hired famed celebrity chef Paula Deen to cater the affair.

"We want to make sure everyone is having a good time," explained Sterling. "All of the guests who are invited to my retirement dinner are important to me, so I would not want to let them go home hungry. I also would not want to skimp on the food by using one of those Chinese caterers who get all of their meat from alley cats. It would also be a shame to let the evening get dampened by Mexican food, since any and all of the workers they bring in could be deported at a moments notice."

Magic Johnson, who was personally mentioned in some of Sterling's remarks, is still not sure what to make of the situation. "I always considered Donald Sterling a friend, so this is all just very surprising to me," said Johnson. "If nothing else, I'm glad he hired Paula Deen. Maybe she can lead by example and teach him to be one of those sweet, old racists who just don't know any better instead of being a mean-spirited, cruel old dirtbag of a racist."

For her part, Paula Deen just plans on doing the job to the best of her ability. "I don't really care who hires me, y'all," explained Paula. "I just want to feed people and make them happy. Fat and happy. So I'm thrilled to have this job. Especially since I was getting sick of the gig I had cooking for that cattle rancher guy who won't pay his grazing fees."

Though his choice of a caterer may have raised some questions, Sterling hopes the focus will remain on his retirement. "I'm sure I'm gonna have a retirement speech," he said. "I've got some academic Korean writing it for me right now. As far as Paula Deen, I think she is gonna make some great food, and she seems like a nice person. She's also extremely well spoken for a hillbilly."