our breathtaking newsletter
Weekly gloriousness sent to your inbox.
Sunday, January 19th - 11:00 AM-5:00 PM

DERF Happy Hour
Keep checking back here to find out where the next DERF Happy Hour will be!
Gisele Bundchen to hold press conference to discuss deflated balls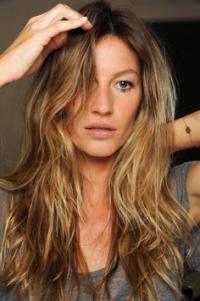 GLENDALE, AZ - The media frenzy surrounding Superbowl XLIX is about to get even more chaotic. Supermodel and wife of Patriots quarterback Tom Brady, Gisele Bundchen is set to hold a news conference which is expected to deal with the subject of deflated balls.

"We invite all members of the media to join us," said Patriots director of media relations David Tierney. "We know that there are a lot of people here, so the room is set up to accommodate as many as possible. However, we need to point out that there will be somewhat less space than usual, since Gisele is planning on wearing her Victoria's Secret Angel wings. The really big ones."

When asked why Gisele Bundchen would be the one addressing concerns that the Patriots organization may have deflated game balls during their victory over the Indianapolis colts, head coach Bill Belichick was vague. "She's a real looker, that Gisele," said Belichick. "Easy on the eyes. Hopefully she can shed some light and clear up yet another batch of allegations. Now, if you'll excuse me, my staff and I are busy figuring out a way to give the entire Seahawks team a massive case of food poisoning. Also, you didn't hear this from me, but we're building a robot that we think will be able to infiltrate our opponent's special teams."

Sports reporters seem unsure what they will hear from the leggy Brazilian supermodel. "I'm not sure we're going to actually hear anything," said reporter Mike Bruschi. "There is going to be a hot woman in the room, and she's going to be talking about deflated balls. All I expect to hear are a bunch of adolescent sports reporters giggling. And I can't say that I blame them. He-he...balls."

Many football fans feel that the investigation into possible cheating by the Patriots should be taken more seriously, and not turned into a side show. "Hopefully the NFL investigation is over soon," said a player who wishes to remain anonymous. "A room full of sports reporters is going to swoon over Gisele Bundchen almost as much as they swoon over her husband."