our breathtaking newsletter
Weekly gloriousness sent to your inbox.
Saturday, August 17th - 5:00 PM-12:00 PM

DERF Happy Hour
Keep checking back here to find out where the next DERF Happy Hour will be!
Lance Armstrong announces yellow wristband buyback program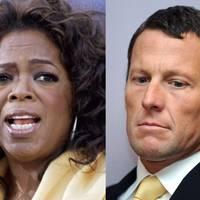 NEW YORK, NY - After finally admitting that he used performance enhancing drugs on the Oprah Winfrey Show, cyclist Lance Armstrong followed up with an announcement of plans to help those who may feel slighted by his years of lying. Armstrong will be implementing a yellow wristband buyback program.

Yellow 'livestrong' wristbands are prevalent throughout the United States, and the chances of getting them all off the streets are slim. However, sociologist Dr. Herman Striker believes that the effort is a good idea. "I'm mostly thinking about the children," said Dr. Striker. "There are kids who have grown up their whole lives surrounded by yellow wristbands and can't imagine escaping. If just a few of these kids are helped out by the yellow wristband buyback program, then it is all worthwhile."

Armstrong's yellow wristband buyback program will offer gift cards to anyone turning in a yellow wristband. In order to get the gift card, the surrendered wristband must be in working order, and also needs to be an official livestrong band and not one of the knockoff brands which are made in even more oppressive foreign sweatshops than the originals.

"Oprah has cleansed me of my guilt," said Lance Armstrong. "Now, I will look to cleanse the streets of these yellow wristbands. Then, in the near future, I will be marketing a new line of green wristbands which will remind me of the struggle I overcame of buying back all of the yellow wristbands."

In some communities, cash, toys and small appliances will be offered instead of gift cards. In Detroit, wristbands can be exchanged for small caliber firearms.
Related Stories