our breathtaking newsletter
Weekly gloriousness sent to your inbox.
Sunday, May 27th - 1:00 PM-1:00 PM

DERF Happy Hour
Keep checking back here to find out where the next DERF Happy Hour will be!
LIVESTRONG wristbands discovered to contain performance enhancing drugs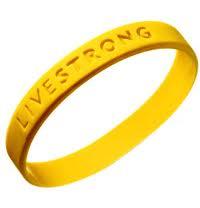 WASHINGTON, DC - The U.S. Consumer Product Safety Commission announced today it is recalling millions of the popular LIVESTRONG wristbands due to test results indicating the charity mementos were manufactured with performance enhancing drugs banned in most profesional and amateur sports. All of the sampled wristbands were infused with steroids, human growth hormone, diuretics, and stimulants.

Lance Armstrong, Spokesman for the LIVESTRONG Foundation commented, "I am very disappointed because I specifically told the manufacturer to put these substances only in my personal wristband. Unfortunately, to cover the massive cost of these sunstances, I believe my foundation must now ask for an extra donation from everyone that has ever purchased a wristband."

Many owners of the unsafe wristbands have chosen to donate their wristbands to people in third world countries who cannot afford to purchase their own.

This high profile recall has prompted other accessory driven charites to investigate the raw materials used to make their mementos. The Susan G. Komen Foundation recently announced it's popular pink ribbons have never been contained any harmfull sustances except some occasional Ohio River water used inadvertantly in the final washing process before the ribbons are distributed.