our breathtaking newsletter
Weekly gloriousness sent to your inbox.
Saturday, June 23rd - 7:30 AM-12:00 AM

DERF Happy Hour
Keep checking back here to find out where the next DERF Happy Hour will be!
Neil Armstrong's championship biking shorts flown at half staff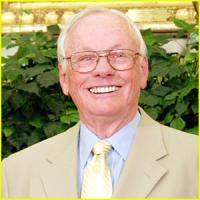 COLUMBUS, OH - As a tribute to recently deceased Ohio native son Neil Armstrong, bicycle shorts are being flown at half staff at the state capital building. The bike shorts are being visited by many onlookers who have expressed sadness, respect, and at least a little confusion.

"Long may your legend live on," said Ohio State Representative Arnold Benson from Sandusky. "Many have tried to drag your name through the mud talking about doping allegations and implying that your feats were accomplished artificially. But I know just as sure as your bicycle shorts flow proudly in the wind, so shall your name be honored through the ages as the greatest Tour De France winner of all time."

Several reporters, state officials, and an occasional grade school child have questioned the tribute, wondering if perhaps the bicycle shorts were incorrectly attributed to Neil Armstrong. "I know he was a very private man," said statehouse employee Robert Lawrence. "But I just can't picture him wearing those tiny, shiny pants even during his most private of moments. It might be time to find a new group of people for the Ohio bereavement committee."
Former Armstrong wife, singer/songwriter Cheryl Crow was unaware of Armstrong's death and chose to keep her expressions of sympathy private. Surviving family member Neil Patrick Harris was unavailable for comment.