our breathtaking newsletter
Weekly gloriousness sent to your inbox.
Sunday, May 27th - 1:00 PM-1:00 PM

DERF Happy Hour
Keep checking back here to find out where the next DERF Happy Hour will be!
Obama authorizes use of drones to increase US Winter Olympic medal count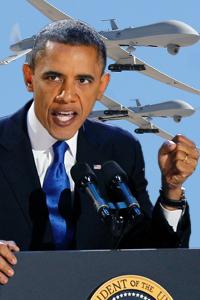 WASHINGTON, DC - As a result of Team USA's somewhat disappointing medal count, President Obama has authorized the use of unmanned drones to help American athletes in their events. The authorization came without the consent of Congress, and has been widely denounced by the international community.

The unmanned drones will be used to help US athletes in several events. "My administration is proud to have taken the lead on this issue," said Obama. "The American can-do spirit is alive and well, and will be very evident in future winter olympic events. From cross country skiers to bobsledders to maybe a few curlers, the world will see the American work ethic prevail, even if it needs to be helped along a bit by limited, tactical strikes on our opponents."

Republican leaders have not endorsed the strikes, and appear to be conflicted on how to mount a response. "On the one hand, we are want our athletes to know we are behind them 100%," said Speaker of the House John Boehner. "On the other hand, we think that perhaps the President should save military force for more appropriate targets. Targets such as Barbara Streisand, the IRS, MSNBC, and promiscuous women. Having said that, I would like to conclude by chanting, USA! USA! USA!"

World leaders have come together to denounce the US use of force, including Russia's Vladimir Putin. "I am extremely shocked and angry," said Putin. "Mostly because I did not think of this first. I went with the more traditional Russian method of slowly poisoning our rivals. Looks like this Obama guy has some stones on him after all."