our breathtaking newsletter
Weekly gloriousness sent to your inbox.
Saturday, May 26th - 1:00 PM-1:00 PM

DERF Happy Hour
Keep checking back here to find out where the next DERF Happy Hour will be!
Several Steelers locker room attendants injured from dirty hits during victory celebration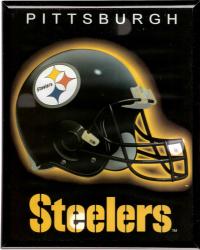 PITTSBURGH, PA - Following their win over the Cincinnati Bengals at Heinz Field in Pittsburgh, members of the Steelers had a raucous celebration in the locker room. Several locker room attendants suffered injuries during the celebration, victims of dirty hits from the jubilant players.

"I was handing out towels like I always do," said Heinz Field janitor Stephen Wells. "I turned around to get another handful of them when it happened. I felt a crushing blow to my ribs and then saw a helmet racing toward my face. Next thing I knew I was being carted out of the stadium to the hospital. I could have probably taken the hit better back when I was in my 60's, but now that I'm 82 I'm even more fragile than an NFL kicker."

Other attendants suffered similar fates. "I was holding the door open to let the team in," said attendant Fred Watson. "A few of the fellas gave me high-fives as they passed by. Everyone seemed to be in good spirits. Then Terence Garvinpretended he was going to shake my hand but instead kneed me in the groin. At first I thought that was gonna be it, just boys being boys. But then, while I was doubled over in pain, he hit me over the head with a sock full of change. I think that may have taken things a bit too far."

The cruelest fate seemed to have been suffered by locker room attendant Willie Lark. Willie was innocently gathering laundry in the locker room until he was hit on three sides by three different charging Steelers. It looked as though he may have just had the wind knocked out of him. However, immediately afterward, Willie was dragged into the restroom section of the locker room by quarterback Ben Roethlisberger and has not been heard from since.