our breathtaking newsletter
Weekly gloriousness sent to your inbox.
Sunday, March 1st - 12:00 PM-4:00 PM

DERF Happy Hour
Keep checking back here to find out where the next DERF Happy Hour will be!
Steelers short week leaves little time to practice dirty hits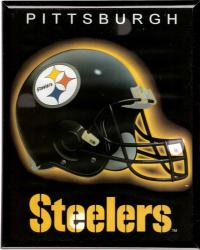 PITTSBURGH, PA - Winning the AFC North by defeating the Cincinnati Bengals turned out to be a double edged sword for the Pittsburgh Steelers. The win results in the team playing the Baltimore Ravens on Saturday, thus leaving them with a short week to practice their various dirty hits.
"This organization will do whatever it takes to win," said Steelers coach of dirty hit development Michael Watt. "And if that means putting in longer practice days to make sure we get all of our cheap shot practice hits in, then that is what we are going to do. I'm very proud of the effort these guys have put into dirty hits this year, and I'm sure that we're going to enter the playoffs ready to hand out some concussions and maybe a few snapped limbs."
The Steelers are the envy of every team in the league when it comes to their dirty hit preparedness, and the equipment and facilities they use to develop the skills. "We've spent decades developing our regimen," explained Watt. "Several hours a day are spent focusing on tackles that specifically impact motor function. That is combined with several repetitions of simulated pileups to practice surreptitious eye-gouging and cup-checks. And, to keep things light but still in the same mindset, we take several breaks to watch bum fight videos on YouTube."
The organization has also spent a great deal of money on equipment to keep the team's dirty hit ability at its peak. "We have a dozen anatomically correct tackling dummies for this purpose," said Steelers trainer Brian Bailey. "Well, now we only have eleven. Ben Roethlisberger took one home and did some pretty unspeakable things to it. We let him keep that one so he doesn't damage the others. He says it helps him relieve stress, keeps him from getting arrested, and is a lot prettier than most Pittsburgh girls."