our breathtaking newsletter
Weekly gloriousness sent to your inbox.
Friday, September 28th - 6:00 PM-1:30 AM

DERF Happy Hour
Keep checking back here to find out where the next DERF Happy Hour will be!
Reds hope relations with Cuba lead to starting pitching prospects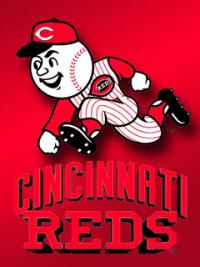 GOODYEAR, AZ - With much the start of the 2016 Major League Baseball season, the Cincinnati Reds have found that their biggest question mark lies with their starting pitching rotation. The front office has put together a plan of action they hope will rectify the problem. They are urging for increased good relations with the nation of Cuba so as to have access to more starting pitching prospects.

"I think it's time to start thinking outside the box," said Reds President of Baseball Operations Walt Jocketty. "We've tried all the traditional ways of getting starting pitching. Minor league development only works for a few years until we need to trade them away. I think that bringing in some commie kids who don't understand the value of the dollar will really be a win-win situation for the team."

Cuban President Raul Castro would not confirm nor deny that the Reds front office contacted him directly about the plan. "I get many calls from many people every day," said Castro. "I don't remember what happens in each one of them. People call and ask, 'Raul, could you send cigars' or 'Raul, could you release political prisoners,' or 'Raul, could you send us three left handed prospects with velocity in the mid-90's.' It's just another day at the office for me."

Uncertain as to whether the plan to find Cuban pitchers will work out, the Reds have reportedly also begun looking on the far side of the island. "We hear they might have some good arms over at Guantanamo," said GM Dick Williams. "I know we're talking about some potentially bad eggs in the clubhouse, but if they can get us some quality wins, I think we can look the other way."