our breathtaking newsletter
Weekly gloriousness sent to your inbox.
Saturday, May 25th - 1:00 PM-1:00 PM

DERF Happy Hour
Keep checking back here to find out where the next DERF Happy Hour will be!
Ben Roethlisberger and brother compete in Sexual Assault Bowl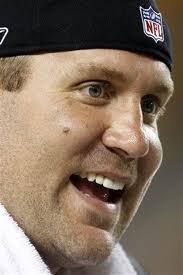 PITTSBURGH, PA - Following the much-hyped matchup of Peyton and Eli Manning in the "Manning Bowl", Ben Roethlisberger and his brother Bill squared off in the first ever Sexual Assault Bowl.

The pair competed to see who could most often escape the consequences from acts of sexual imposition, including, but not limited to public indecency, importuning and statutory rape.

Ben took the early lead after locking himself in a bathroom with several University of Pittsburgh coeds. Bill made the inaugural Sexual Assault Bowl close a few hours later after exposing himself to a bus full of senior citizens.

It is uncertain how the match is being scored, or how long it will last, or how the winner will be determined. "The real winner here is us Roethlisberger boys," said Ben. "And of course all of the lucky people who get to come in some form of contact with us."
Lesser known older brother Bob Roethlisberger did not participate in the Sexual Assault Bowl. Bob Roethlisberger lives in relative obscurity since sustaining a sexual assault related injury in high school. He was diagnosed with a severe spinal injury after falling off the football bleachers while attempting a sexual assault. "Before my injury I was the most proficient sexual assailant in our family." said Bob. "Although I can no longer participate, I enjoy watching my brother's compete."