our breathtaking newsletter
Weekly gloriousness sent to your inbox.
Thursday, April 2nd - 6:00 PM-8:30 PM

DERF Happy Hour
Keep checking back here to find out where the next DERF Happy Hour will be!
Tom Brady's hair and makeup team prepare for AFC Championship game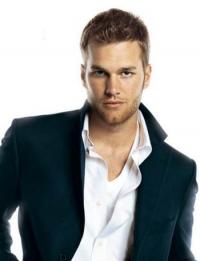 FOXBOROUGH, MA - Intense preparation has begun for the AFC Championship game between the Denver Broncos and New England Patriots. The hurried activity is especially intense among Tom Brady's hair and make-up team, as they work around the clock to ensure Brady looks his best for the game.

"Team Brady has been working hard all year," said Brady's hair and make-up team leader Geoffrey Thompson. "But this is the time of year we really need to be at the top of our game and help Tom shine. He set the standard really high this year. He told us his goal for us is to make him look consistently more pretty than his wife."

Brady's hair and make-up team have a plan in place before every game but are especially on the ready during the post-season. "The TV crews love to show Tom on the sidelines almost as much as they show him on the field," explained Thompson. "We have to be ready to give him a perfect devilish windswept hair look during commercial breaks. We also need two different make-up teams, one to accent his pouty mouth if the Patriots are losing, and one to bring out the joy in his eyes when they are ahead."

Many observers are surprised that Brady will be going to such great lengths for the game. "I thought Tom might give the team the week off," said Patriot Head Coach Bill Belichick. "After all, all he has to do is look more handsome than Peyton Manning, and even I can pull that off. Although, I hear that even though he does not have a full team, Peyton at least gets his brother Cooper to help apply some occasional bronzer and hair gel during games."