our breathtaking newsletter
Weekly gloriousness sent to your inbox.
Wednesday, February 19th - 5:00 PM-9:00 PM

DERF Happy Hour
Keep checking back here to find out where the next DERF Happy Hour will be!
Amazon.com largely undiscovered by people of the Amazon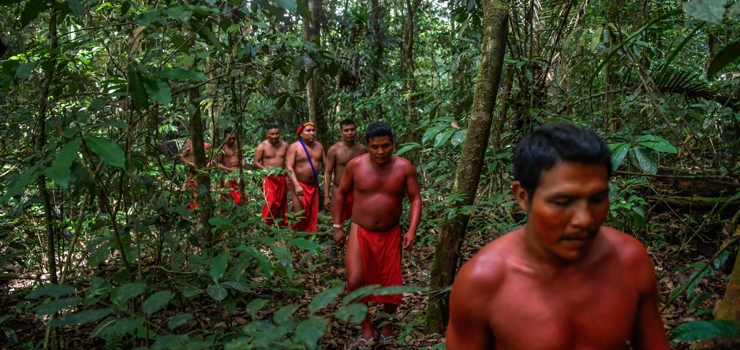 BRAZIL - Recent industry studies indicate the popular website Amazon.com has reached high levels of name recognition in virtually every corner of the world with the ironic exception of the Amazon jungle.
An investigation by researchers at the University of Michigan revealed people of the Amazon have absolutely no awareness of Amazon.com nor are they aware of the existence of the internet, computers, or electricity. A possible reason suggested is the Amazon people may simply not have the time to learn about the internet because they lead such busy lifestyles consisting mostly of hunting, farming, and making medicine out of bits of leaves and mud.
A brief survey indicates that given a choice between surfing the internet or engaging in their native custom of painting elaborate designs on their bodies with tree sap, four out of five of Amazon tribe members chose the latter.
Of particular concern to executives at Amazon.com, which originated as a book sales operation, is that the Amazon people do not read books preferring instead to pass on knowledge and folklore with pictures on scraps of bark.
Amazon.com spokesman Charles Westport commented, "If the people of the Amazon would be willing to embrace technology, we can offer them preferred customer discounts and free shipping for the first year."