our breathtaking newsletter
Weekly gloriousness sent to your inbox.
Monday, April 6th - 1:00 PM-1:00 PM

DERF Happy Hour
Keep checking back here to find out where the next DERF Happy Hour will be!
7-Eleven fruit juice slowly evaporating since 1994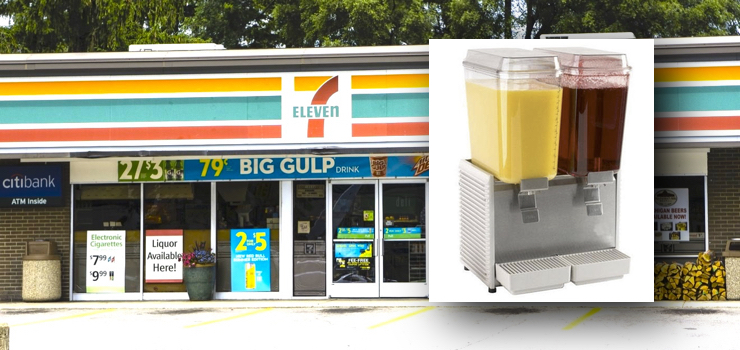 YONKERS, NEW YORK - Employees at the Yonkers 7-Eleven store located on McLean Ave near Sedgwick Ave say the machine is finally almost empty for the first time since being installed in 1994, but this is due strictly to slow but steady evaporation.
Store sales records show not a single serving of juice from the machine has ever been purchased by a single customer.
Prior to ordering more juice, UDF executives say they plan to review the continued use of the product given the poor sales performance.
Store Manager Mel Castle said, "I've been saying for years we should lower the price one of these days or maybe run a special to see if we can tempt a few people. There was one guy who wanted to buy a cup of juice back in 2002 but unfortunately, the machine was down for repairs."
Maintenance records confirm the machine's pump malfunctioned in 2002 and was replaced by a 7-Eleven technician. No sales were possible during this 3 hour repair period. Reportedly, the machine has otherwise been very reliable.
Regular customer Jason Lei who works nearby at the family-owned popular Chinese restaurant, En Lai, said he has grown fond of the calming humming sound made by the machine as it recirculates the juice 24 hours a day.